THIS ONLY APPLIES TO A TWO WIRE LEAD AND TO FITTING OF THE DIY TYPE FOOT CONTROL.

Unplug the power supply.

1. Cut the lead as close to the old foot control as possible, slide the lead protector over and up the lead.

2. Prepare the ends of the wires on the lead and attach the spade connectors to the bared wire ends, and push the heat insulation tubes over the wires.

3. Take the back off the new foot control (3 screws)

4. Push the spade connectors onto the two spades inside the foot control.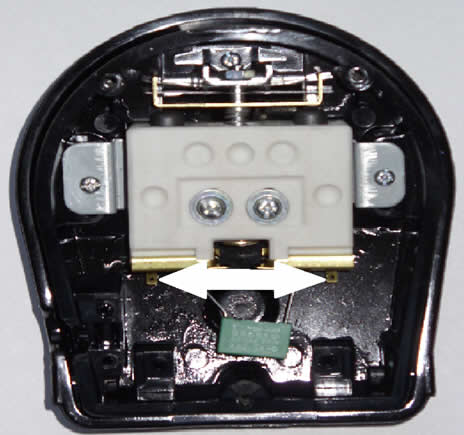 5. Lay the lead (use protector) out the slot in the foot control body and using the clamp, screw it down to hold the lead in place.

6. Replace the bottom cover.

(the instructions above are for qualified electricians reference Use only a guide and is not complete.)