Horn Furniture Delivery
Cabinets are delivered free of charge to most parts of mainland UK, a charge is made for deliveries outside the main area. Sorry we cant ship outside the UK.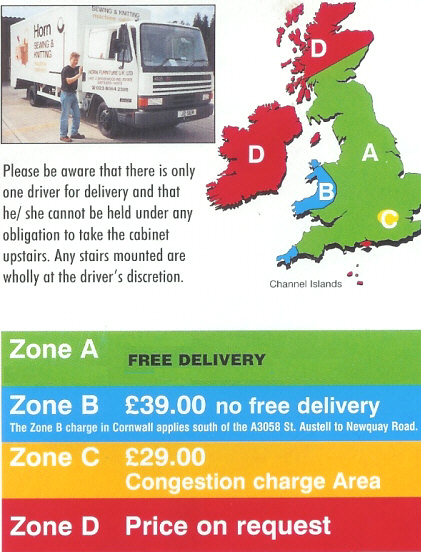 Our sewing cabinets are delivered and installed ready assembled in your home,
setup using our supplied filler insert plate for your sewing machine...ready to sew

Delivery is normally fourteen working days but can take up-to twenty eight days.
We are in constant contact with Horn furniture so if you need a more specific delivery information, please phone.
Horn will contact you a few days before to arrange delivery.